3169 - Smooth Beginnings / Matching Set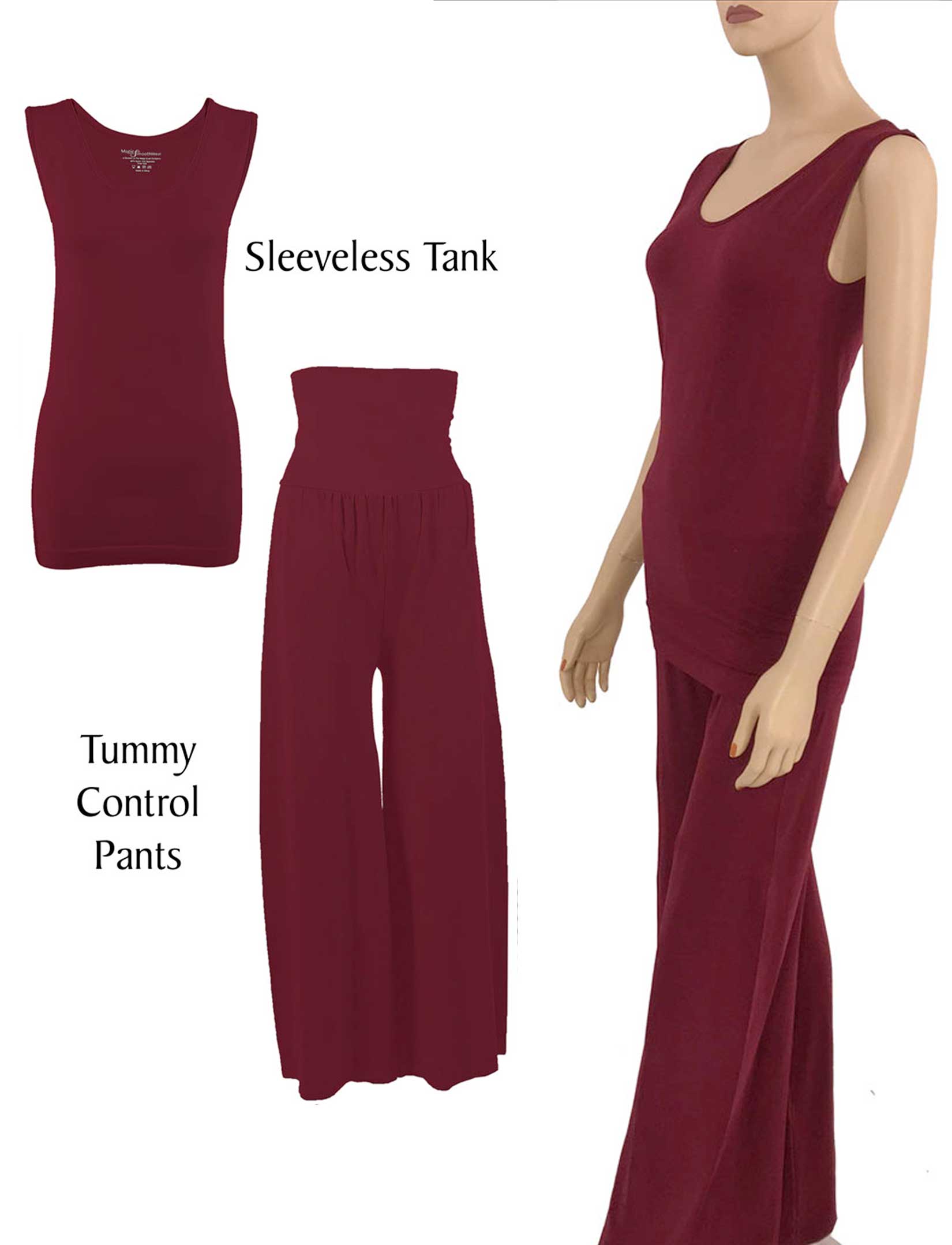 3169 - Smooth Beginnings / Matching Set
Availability: In stock
Includes Sleeveless Top and Matching Tummy Control Pants.
1) Pants are a true "one size for most" because the compression waistband is seven inches wide and very stretchy. The band will nicely accommodate waist sizes 28 to 36 inches. The band holds in the belly, gently but firmly, and gives the appearance of reducing the belly by a full size...at least.
One Size fits Most
Inseam Length:
Short - 28"
Regular - 30"
Long - 33"
2) The top is also form fitting and creates an illusion of a smaller size.
This is the best way to begin your wardrobe.
Layer with vests, ponchos etc. and you will always look your best...more fit and much slimmer.