3129 - Shanghai Beaded Magnetic Scarf Necklaces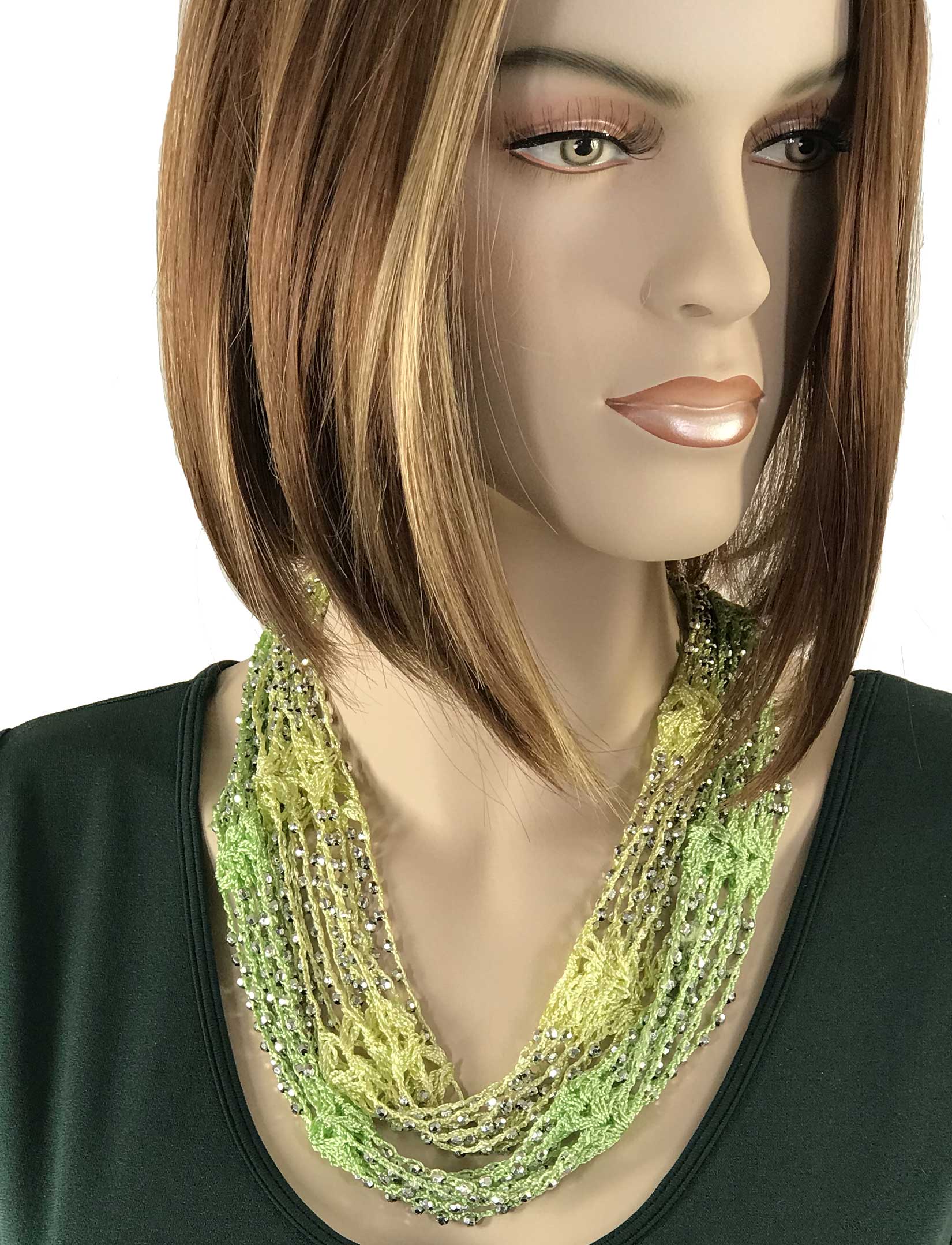 3129 - Shanghai Beaded Magnetic Scarf Necklaces
Availability: In stock
A.I.M. Assembled in Massachusetts
Made in America is our A.I.M.
These scarf necklaces are assembled in Gloucester, Massachusetts, by the Magic Scarf staff.
We've added a whole new element to a classic design. Our staff carefully color coordinates the knits and assembles them with a filigree magnetic clasp to create a unique and beautiful necklace.
The result is a stand alone piece that is perfect for any time of year and can be worn as an elegant evening accessory or as an avant garde adornment.
Tiered Pricing
1 to 1 $18.00
2 to More $14.00