534 - Cashmere Feel Button Poncho/Shawls/Jeweled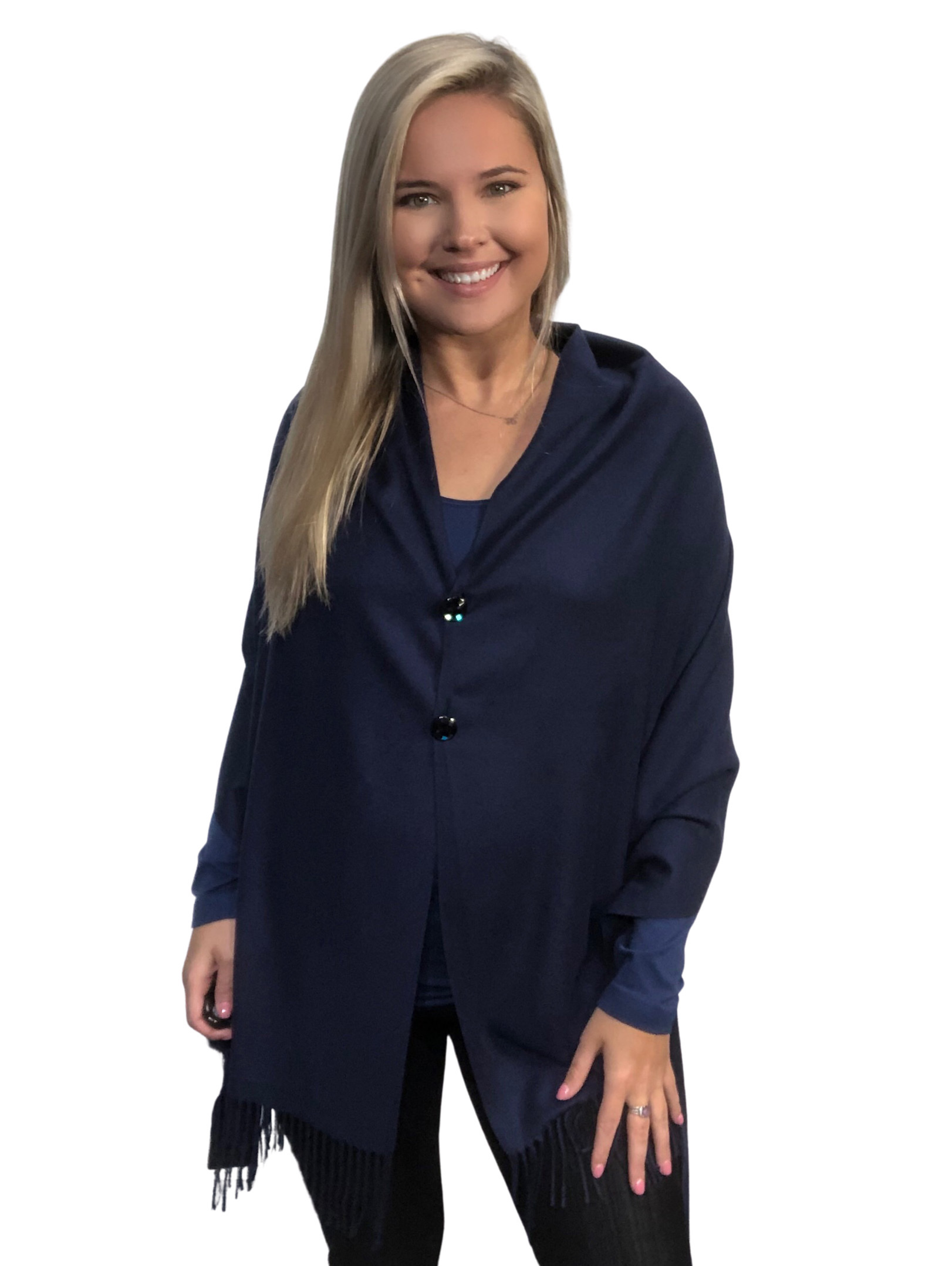 534 - Cashmere Feel Button Poncho/Shawls/Jeweled
Availability: In stock
Jeweled crystal buttons are an appropriate elegant accent for the feel of cashmere.
Feeling exquisite and soft, our cashmere feel button shawl can be worn to keep cozy on cooler days, or simply to accent your outfit. Soft and buttery smooth like cashmere, a classic must have for any women's wardrobe! Bundle up with this button shawl in classic colors and add both function and style to your outfit!
One Size Fits All
Imported
Length when unbuttoned: 74"
Width when unbuttoned: 29"
Fringe: 3.5"
Tiered Pricing
1 to 1 $38.00
2 to More $30.00