Crossbody Bags & Matching Wristlets 3057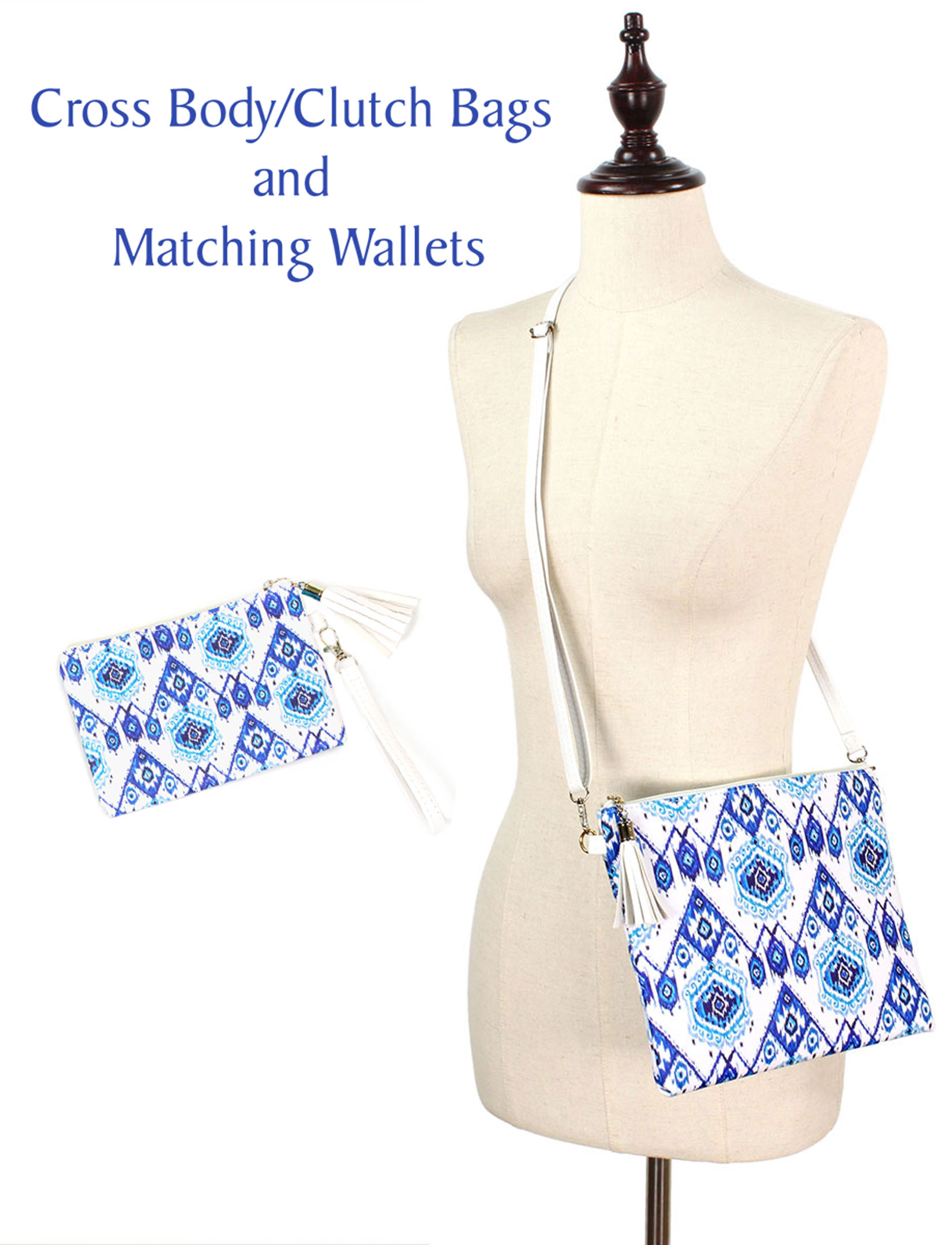 Crossbody Bags & Matching Wristlets 3057
Availability: In stock
Simple, stylish and fun, our crossbody bag is made to go wherever you go.
Our adjustable crossbody bag fits comfortably and securely holds the purse close to your body, the mid-volume capacity is just the right size to hold all your essentials - not too bulky and not too small while an interior zippered pocket holds smaller loose items. Our crossbody bag comes in an array of colors and patterns to match your personality, it also includes both a cross body strap and a small clutch strap so you can adjust it as needed. Decorated with an adorable faux leather tassel, all of your friends will be jealous!
Our matching wristlets make an amazing addition as a wallet put in a set with the crossbody bag or all on its own. It includes a removable wristlet strap and faux leather tassel. The perfect size for your phone, cash and credit cards!
Designed in the USA
100% Polyester, Exterior Poly Vinyl for water resistance.
Crossbody bag includes zipper interior pocket
Crossbody bag: 10" x 8"
Wristlet: 7.5" x 5"
7" Clutch strap (included in both the bag and wristlet): 7"
Adjustable crossbody bag strap ranges from 28" - 51.5" in length